8" DuraBlack Stainless Steel Chimney Pipe - Top rated single wall stove pipe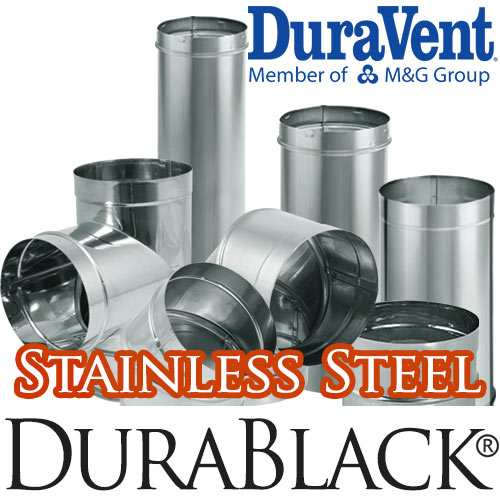 Why DuraBlack Stainless Steel?
This is perfect for those that like the look of stainless steel, but still want the quality and reliability of DuraVent. DuraBlack Stainless Steel is a single-wall interior stovepipe for connecting wood stoves to manufactured chimney. Built to DuraVent's high standards, DuraBlack Stainless Steel chimney systems are constructed with dye-formed end cuttings and feature adjustable lengths that eliminate the need for cutting and crimping. For an economical, drip-free, single-wall stovepipe, DuraBlack is an excellent choice.
6" and 8" Diameters
24 Gauge steel construction
Lock seamed
DuraBlack Brochure
-
DuraBlack Installation Instructions
Not what you are looking for? See all
8" stovepipe.

Submit a Sketch

Chimney Safety

FAQs About Chimney Pipe
Why Buy From NorthlineExpress