Details
Ordering a Pilgrim Custom Fireplace Screen
Ordering custom items can be tricky. Here at NorthlineExpress.com we are going to simplify that process for you and point you in the right direction for ordering a Custom Fireplace Screen.
Your price will be calculated based on Width x Height x .55 .Minimum Price for this screen is $380.00
Custom Screens are NOT eligible for Discounts or Promotions
Step 1 - Size. All you need for this one is a measuring tape. Starting with the width, measure your fireplace opening. Next go ahead and measure the height of the opening. Round up to the next whole inch. (Example: 35 1/2" Wide. Round it up to 36"). We generally recommend that the screen is 2" wider and 1" higher than your fireplace opening. This gives you 1" all around the fireplace for adequate spark protection. Measure the width of the fireplace opening near the top and near the bottom. (Fig.1) Measure the height from the bottom of the fireplace opening to the top of the opening on both sides. (Fig.2) If the 2 widths and 2 heights do not match, use the widest and/or the highest measurement.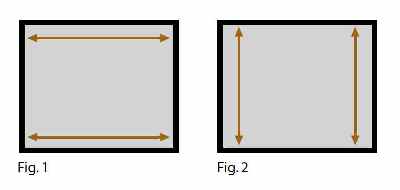 Custom screens can vary +/- 5/8'' unless a template is provided.
Added shipping charges may apply if the screen has a depth of more than 6-1/2 inches. Custom sizes over 2300 square inches will be subject to an additional shipping charge since the screen must ship by semi-truck due to the size.
Step 2 - Finish. The Pilgrim Custom FGN Series Fireplace Screen is available in 4 distinct finishes: Matte Black, Vintage Iron, Vintage Silver, and Burnished Bronze.
Matte Black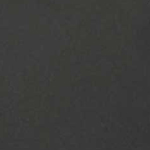 Vintage Iron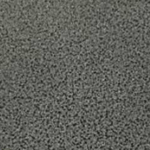 Vintage Silver
Burnished Bronze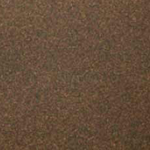 Step 3 - Other Custom Options.
Inside Fit - The custom fireplace screen has some optional features that you can select. First, the screen is available as an inside fit. Meaning the screen will fit inside your fireplace opening. A template is required when ordering the inside fit option. This template must be mailed in to us in order for us to build your custom screen. Please provide your contact info and sales order number when sending in.



Custom Arch - The custom fireplace screen has some optional features that you can select. Second, the screen is available as a Custom Arch, meaning the screen will come with an arch at the top instead of being straight across. A template is required when ordering the Custom Arch option. This template must be mailed in to us in order for us to build your custom screen. Please provide your contact info and sales order number when sending in.


Andiron Cutouts - If your fireplace has andirons and they protrude out further than the fireplace opening, we can add cutouts so you screen can sit over top of them. Providing adequate spark protection. First, you will need to do a little measuring. We will need to know the width of the andirons so the screen can slide over the top of them. Second, we need to know the distance between the edge of the fireplace opening to the andiron. Please provide the dimensions in the Additional Info box on the page.


Expedited Shipping - Standard Service ships out within 20 days. Expedited Service guarantees the shipment will be sent out in 10 working days. An $150.00 handling charge will be added to the total.

Step 4 - Structural Supports.

Once the measurements meet 40" Wide x 40" High, or exceed 44" Wide x 33" High, or any combination there of, supports will need to be considered, and possibly required. Following are examples of flat screen support options. Please note that screens 48" or greater in height require a horizontal support, verticals are not recommended for these heights.

You will need structural supports added to your Pilgrim Single Panel Custom Fireplace Screen if :

The WIDTH is 44 Inches or Less, Structural Supports are needed if the HEIGHT is greater than 40 Inches.
The WIDTH is 44 1/2 Inches or More, Structural Supports are needed if the HEIGHT is greater than 33 Inches.

If your Pilgrim custom single panel fireplace screen requires additional structural supports, you have your choice of one horizontal structural support or two vertical structural supports.

The Pilgrim Custom Single Panel FGN Fireplace Screen is one of the most popular custom fireplace screens! And why wouldn't it be; the quality blacksmithing work can be seen in the shaped and hammered legs and handle accents. Each Single Panel Custom Fireplace Screen is made in the United States by Pilgrim and constructed of heavy-duty 1 1/4 inch wide by 3/16 inch thick iron. Pilgrim handcrafts your custom fireplace screen to suit your style offering three extremely durable, baked on finishes: matte black, vintage iron, and burnished bronze.

Designed with safety & functionality in mind your custom fire screen will be built with quality 8-strand to the inch mesh. The mesh screening also is also coated with the same durable baked-on finish to match. Hand forged 5" deep front legs provide stability for your fireplace screen and two, 3-inch leveling tabs on the back allow for adjustments should you have an uneven hearth. moving your custom screen is not a chore thanks to the handles on the screen, which are also hand forged.

To measure for a Custom Single Panel Fireplace Screen, measure to the nearest inch and round up. It is suggested to order you 2 inches wider and 1 inch taller than their fireplace opening. But feel free to specify any custom dimensions you want.

Stock sizes are available for this screen.

Custom screens are not returnable due to the custom ordered size.
Custom screens have a 5 Year Warranty for workmanship and materials.
Added shipping charges may apply if screen has a depth of more than 6-1/2 inches.
Custom sizes over 2200 square inches will be subject to an additional shipping charge since the screen must ship by semi-truck due to the size.

Please Note: Any screen 60" to 69" in Height or width will incur additional charges for crating & oversized fees of $275. Any screen 70" to 79" in height or width will incur a oversized and crating fee of $330. Any screen 80" or greater in width or height will incur an oversized and crating fee of $385. This fee will apply to each screen on your order meeting those size restrictions