Details
Ordering a Pilgrim Custom Fireplace Screen
Ordering custom items can be tricky. Here at NorthlineExpress.com we are going to simplify that process for you and point you in the right direction for ordering a Custom Fireplace Screen.
Step 1 - Size. All you need for this one is a measuring tape. Starting with the width, measure your fireplace opening. Next go ahead and measure the height of the opening. Round up to the next whole inch. (Example: 35 1/2" Wide. Round it up to 36"). We generally recommend that the screen is 2" wider and 1" higher than your fireplace opening. This gives you 1" all around the fireplace for adequate spark protection. This screen is available in outer frame dimensions 51"-60" Wide and 36"-44" High. If you want a smaller screen, please see our large framed version of this custom screen.
Step 2 - Finish. The Pilgrim Custom FGN Series Fireplace Screen is available in 4 distinct finishes: Matte Black, Vintage Iron, Vintage Silver and Burnished Bronze.
Matte Black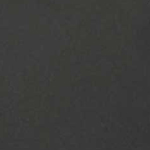 Vintage Iron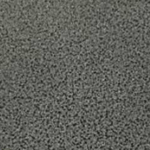 Vintage Silver
Burnished Bronze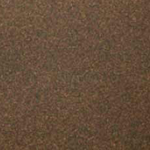 The Pilgrim Custom Single Panel FGND Fireplace Screen is one of the most popular custom fireplace screens! And why wouldn't it be; the quality blacksmithing work can be seen in the shaped and hammered legs and handle accents. Each Single Panel Custom Fireplace Screen is made in the United States by Pilgrim and constructed of heavy-duty 1 1/4 inch wide by 3/16 inch thick iron. Pilgrim handcrafts your custom fireplace screen to suit your style offering three extremely durable, baked-on finishes: matte black, vintage iron, and burnished bronze.
Designed with safety & functionality in mind your custom fire screen will be built with quality 8-strand to the inch mesh. The mesh screening also is also coated with the same durable baked-on finish to match. Hand forged 5" deep front legs provide stability for your fireplace screen and two, 3-inch leveling tabs on the back allow for adjustments should you have an uneven hearth. moving your custom screen is not a chore thanks to the handles on the screen, which are also hand forged.
To measure for a Custom Single Panel Fireplace Screen, measure to the nearest inch and round up. It is suggested to order you 2 inches wider and 1 inch taller than their fireplace opening.
A Pilgrim Custom Single Panel Fireplace Screen is Guaranteed to Fit the dimensions you specify within a quarter of an inch tolerance!
Stock sizes are available for this screen.
Custom Screens are NOT eligible for Discounts or Promotions