Finding the right stove pipe can seem difficult. Our Chimney Wizard for Stove Pipe will help you choose the components you need, compare brands and pricing, and purchase the best option that fits your needs. Watch our video to see how Chimney Wizard can help!
What will I Need to Begin?
Measuring tape, level, and/or square to measure height and distance.
Ladder if necessary to measure ceiling height.
Pencil and Paper to take notes/record measurements.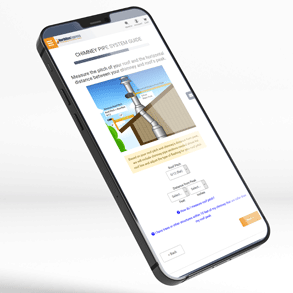 Optional, Use your smartphone to enter measurements as go through the wizard.
What questions will I need to answer?
What brand Chimney Pipe do you use?
What's the inside size diameter of your stove outlet?
Does your stove require an adapter?
Does the adapter require a damper?
Where is the stove flue located?
Are you installing double-wall or single-wall stove pipe?
What type of installation are you doing, through wall or ceiling?
Do you have a chimney adapter?
---
You don't need to know the answers to these question now, we'll walk you though the process and explain along the way.
What will I get at the end?
A complete list of components to vent your stove. You may also see options to compare brands and pricing if several are avialble. In one click you can add the entire list of components to your cart.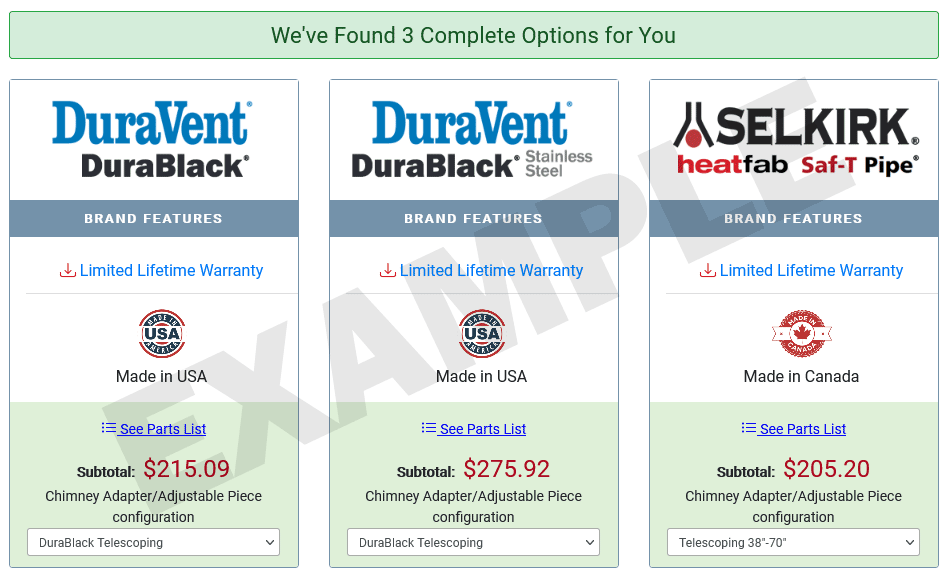 ---