This Article has been approved by our on staff NFI Certified Specialists & Master Hearth Professionals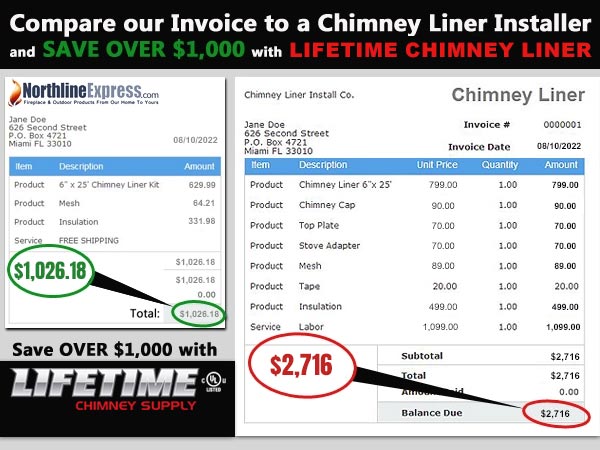 Yes it can - and will! While having your chimney liner professionally installed can be more convenient but ends up being costly, averaging anywhere from $2,500 to $5,000. With our Lifetime Chimney Liner Kits you will have all the components needed to reline your chimney and you wont break the bank! If you follow our step by step installation instructions & tips in this buyers guide, any 'do it yourself-er' can handle it. Besides saving hundreds, your Lifetime Chimney Liner will also be backed by a lifetime warranty. This lifetime warranty is even transferable to the next homeowner, even if you install it your self.
Take a look at our easy-to-follow installation instructions and we're confident that you will be able to handle the installation. If you are not sure what to do to get started, no worries! Just click the button below to learn what you will need to get started. And remember our friendly chimney liner experts are always happy to help if you have any questions along the way. Give them a call with any questions at 1-866-667-8454.